Video by Perfection Journey Films, with archival footage, and narration by Utpal Marshall
Sri Chinmoy begins long-distance running at Golden Gate Park in San Francisco, California, when he spontaneously runs one mile.
As Sri Chinmoy takes his first few strides, he exhorts his students to join him, "Come, come, come, this is the beginning of our marathon ... run, run, run, run ... come, come, come ..."
A champion sprinter during his youth in India, Sri Chinmoy was unused to running long distances. Now, at almost  47 years of age, he was about to embark upon a whole new running career — and the marathon was clearly in his sights. 
He encouraged his West Coast students to start training for the marathon in New York.
A few days later, on 3 June, during a bus trip from New York to Kingston in Canada, Sri Chinmoy would read out a list of his students he felt would have the capacity to run the 26-mile New York City Marathon in October — and so, the idea for a Sri Chinmoy Centre Marathon Team to enter the event became a reality.
During his own running career, Sri Chinmoy ran 22 marathons, including three New York City Marathons (1979, 1981 and 1982).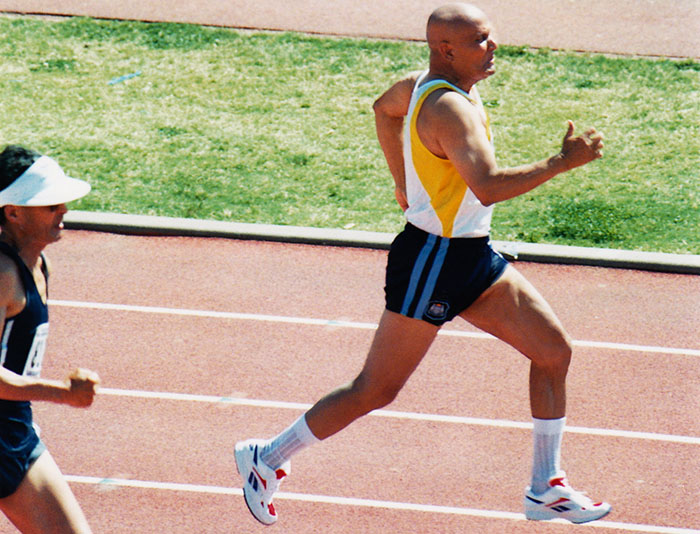 Sri Chinmoy runs the 100-metre event in 16.42 seconds at the California State Senior Games at California State University, Sacramento, California.