UNICEF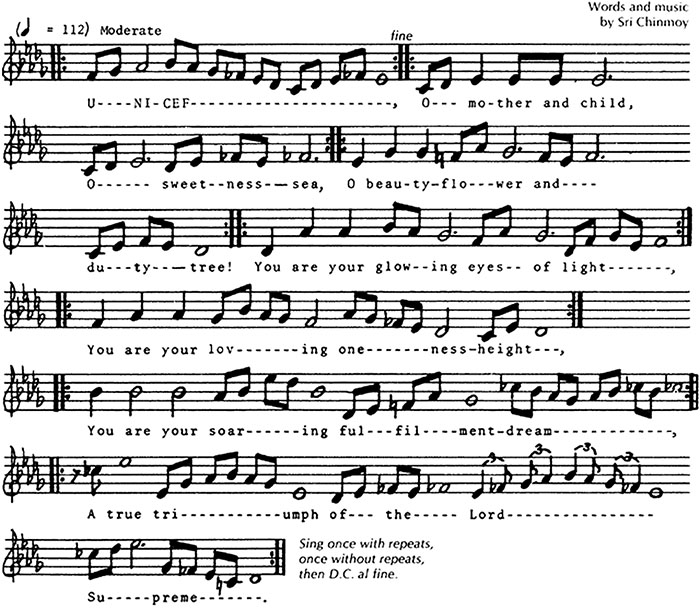 Lyrics:
UNICEF, UNICEF,
O mother and child,
O sweetness-sea,
O beauty-flower and duty-tree!
You are your glowing eyes of light,
You are your loving oneness-height,
You are your soaring fulfilment-dream,
A true triumph of the Lord Supreme.
---
Published in Chandelier, Part 1
Note: Sri Chinmoy composes this song, on or just before March 17, 1977, for a special function held in honour of UNICEF staff members at the United Nations in New York, where it is performed for the first time.