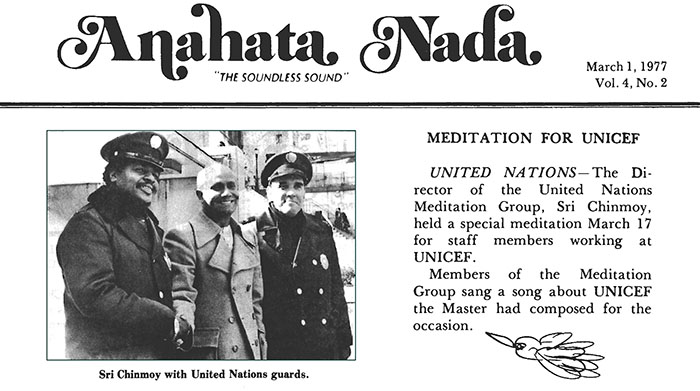 MEDITATION FOR UNICEF
UNITED NATIONS — The Director of the United Nations Meditation Group, Sri Chinmoy, held a special meditation March 17 for staff members working at UNICEF.

Members of the Meditation Group sang a song about UNICEF the Master had composed for the occasion. 
Caption:
Sri Chinmoy with United Nations guards. 
---
Published in Anahata Nada, March 1, 1977, Vol. 4, No. 2