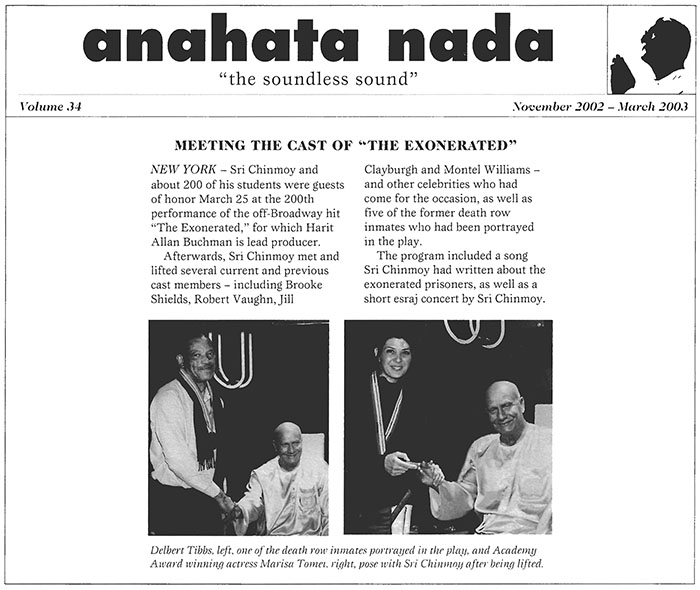 MEETING THE CAST OF "THE EXONERATED"
NEW YORK — Sri Chinmoy and about 200 of his students were guests of honor March 25 at the 200th performance of the off-Broadway hit "The Exonerated," for which Harit Allan Buchman is lead producer.

Afterwards, Sri Chinmoy met and lifted several current and previous cast members — including Brooke Shields, Robert Vaughn, Jill Clayburgh and Montel Williams — and other celebrities who had come for the occasion, as well as five of the former death row inmates who had been portrayed in the play.

The program included a song Sri Chinmoy had written about the exonerated prisoners, as well as a short esraj concert by Sri Chinmoy.
Caption:
Delbert Tibbs, left, one of the death row inmates portrayed in the play, and Academy Award winning actress Marisa Toniei, right, pose with Sri Chinmoy after being lifted.
---
Published in Anahata Nada, Volume 34, November 2002 – March 2003